Music for Voices and Viols, from Dowland to Purcell
St Cross Church, Winchester
Cambridge Renaissance Voices join forces with the viol consort Concordia for a programme of 17th-century English music in the beautiful setting of St Cross church.
Dates
May 19th 2018 at 19:30
Event details
Address:St Cross Road
Winchester
Contact Information:Winchester Cathedral Box Office
www.tickets.winchester-cathedral.org.uk
email: box.office@winchester-cathedral.org.uk
phone: 01962 857275
Open hours:Book online anytime: www.tickets.winchester-cathedral.org.uk
Box office opening hours: Mon – Fri, 10.30am – 4pm
Sat, 11am – 3pm (until 4pm on concert days)

Description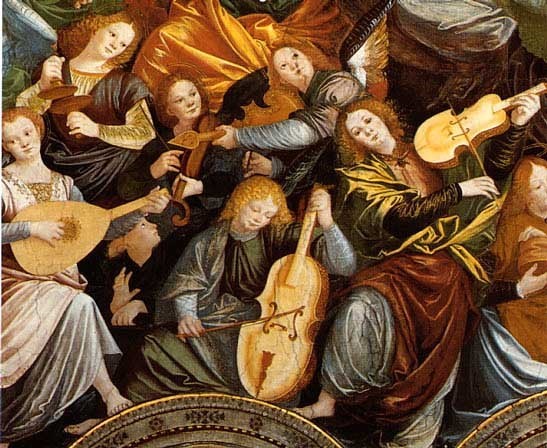 The programme ranges from intimate part songs by Dowland to Jacobean verse anthems by Orlando Gibbons and Thomas Tomkins, and the music of Henry Purcell which represents in many ways the culmination of this rich tradition. While his anthems straddle the musical styles of the late Renaissance and a more dramatic idiom signalling the early Baroque, Purcell's viol Fantasias look back to an earlier age, bringing to an old instrumental form a dazzling complexity and musical beauty.
Cambridge Renaissance Voices - hailed by Early Music Review for 'beautifully controlled… assured and expressive' performances informed by 'understanding and passion' - was formed in 2013 under the musical direction of Rupert Preston Bell. It brings together singers drawn mainly from The Cambridge Taverner Choir, with whom they have made a series of recordings of sacred polyphony and were shortlisted for the Gramophone Early Music Award.
Concordia has established itself among the foremost viol consorts in Britain. Their international reputation rests on a series of recordings, ranging across the English consort repertoire, from Byrd and Dowland to Gibbons and Purcell, and collaborating with renowned vocal artists including Robin Blaze and the King's Singers. In concert with Emma Kirkby, their playing was acclaimed by The Telegraph as 'the music of heaven'.