Guided Tours of Winchester
Winchester
Discover Winchester with an introduction to the city by a qualified guide.
Event details
Address:Tourist Information Centre
Guildhall, Broadway
Winchester
Contact Information:Tel: (01962) 840 500
E-mail: tourism@winchester.gov.uk
Open hours:Regular tours start at 11am (11.30am on applicable Sundays and bank holidays) and 2.30pm.
Start times of themed tours vary.
Description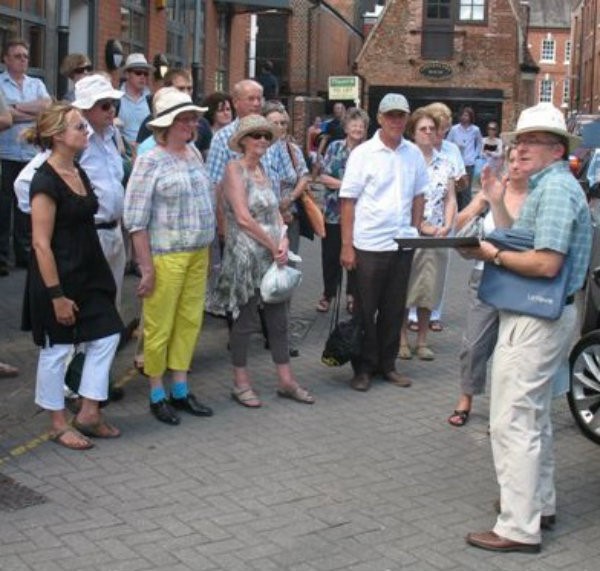 Winchester's professional guides lead tours around the city throughout the year. Regular tours are on Saturdays in January, February, March and November, Monday to Saturday in April and October and daily from May to September. Tours have a festive flavour in December.
In addition there is a series of themed tours including Saxon Winchester, Hidden Waterways, lunchtime tours and a beautiful walk through the water meadows to St Cross.
For a full list of available tours please see www.winchestertouristguides.com or enquire at the Winchester Tourist Information Centre. All tours start at the Tourist Information Centre.