Forts & Fire Power
Fort Nelson
Fire their imaginations this Summer!
Dates
July 30th 2018 all day - September 2nd 2018 all day
Event details
Address:Fort Nelson
Portsdown Hill Road
Fareham
Contact Information:Tel: 01329 233 734
Open hours:Daily 10am - 5pm
Description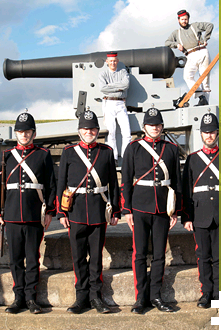 Explore the history of fortifications in the local area and take part in a range of scientific and historical themed activities exploring the development of gunpowder, artillery and warfare since the Roman period. Each day of the week focuses on a different time period.
Mondays - Roman
Tuesdays - Norman
Wednesdays - Tudor
Thursdays - Victorian
Fridays - World War II