Works at The Weirs
We are working with Hampshire County Council on a joint project to undertake some necessary repairs to the footpath along the Weirs.
The river bank is supported by a retaining structure protected with oak boards which supports the footpath along the Weirs adjacent to the River Itchen between City Mill Bridge to the North and Wharf Mill. The wall is faced with hard wood timber boards which now need to be replaced to prevent erosion and subsidence of the adjacent footpath. Temporary works will be required to support the existing wall during construction.
The footpath, as shown on the location map, will be closed for the duration of the works which is estimated at 10 weeks but local diversions will be put in place.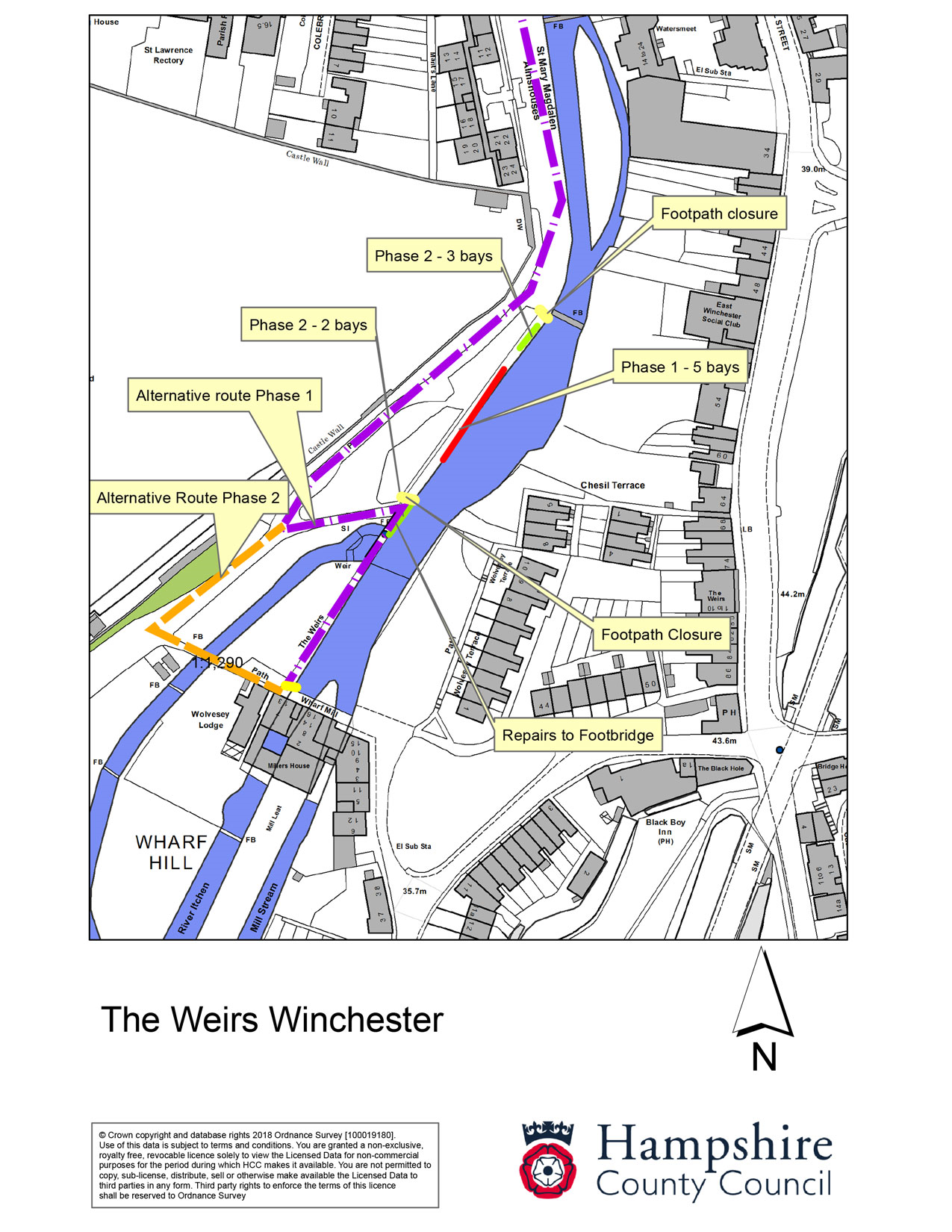 If you have any questions then please contact Michelle Wells on mwells@winchester.gov.uk