Consultation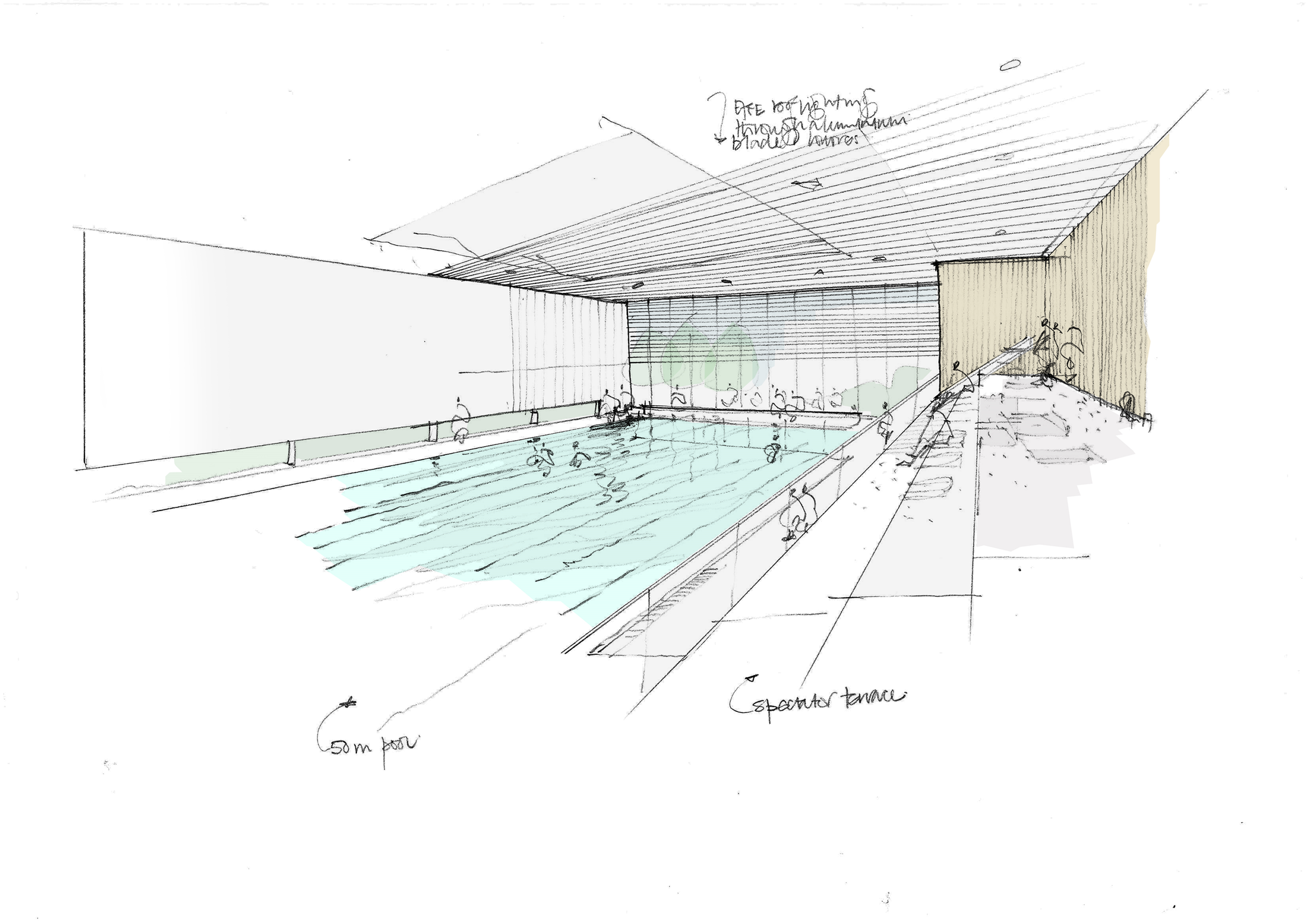 Concept Designs - We want your views
Friday 8 December 2017 - Sunday 21 January 2018
Stride Treglown architects, in conjunction with LA architects, invite your comments on the initial concept designs for the new Sport & Leisure Centre and the Urban Design Framework for Bar End.
Working on behalf of Winchester City Council and the University of Winchester we have arranged the opportunity for you to 'meet the team' on the following dates and times:
River Park Leisure Centre (SO23 7DD)
Friday 8 December, 3.00pm-7.30pm
Guildhall Winchester (SO23 9GH)
Saturday 9 December 2017, 10.00am-4.00pm
Saturday 6 January 2018, 10.00am-4pm
Winchester Sports Stadium (SO23 0QA)
Tuesday 12 December 2017, 3.00pm-8.00pm
The Kings Church, Bishops Waltham (SO32 1AA)
Wednesday 17 January 2018, 10.00am-1.00pm
Meadowside Leisure Centre, Whiteley (PO15 7LJ)
Wednesday 17 January 2018, 2.30pm-5.30pm
We hope that you will come along to these engagement sessions and make your comments known to the Project Team. If you are unable to attend, the exhibition boards can be viewed here. A feedback questionnaire can be completed here.
The boards and questionnaire will also be at the following venue:
River Park Leisure Centre
Wednesday 13 December 2017 – Friday 5 January 2018
Monday 8 January – Sunday 21 January 2018
Previous consultation about the project has taken place and a summary of the outcomes of those phases of engagement can be viewed here (pdf, 207kb).
---
The consultation process has involved a variety of engagement methods to gather comments and concerns on the proposals to build a replacement centre at Bar End, to the east of the existing stadium. Those consulted include:
existing leisure centre users

sports clubs

local residents

local land owners

national governing bodies of sport

local businesses
The Sports Consultancy was commisioned in April 2017 to prepare a Sports Facility Strategy for the Winchester District. This will examine the available supply for sports facilities and analyse future need and demand for new facilities in the district. This work will involve consultation with sports clubs, governing bodies of sports and sports facility owners in the district.
Consultation commenced in late summer 2017 on the development of the Urban Design Framework for Bar End and concept designs for the new centre.
For more information please contact leisurecentreproject@winchester.gov.uk