Engagement and Consultation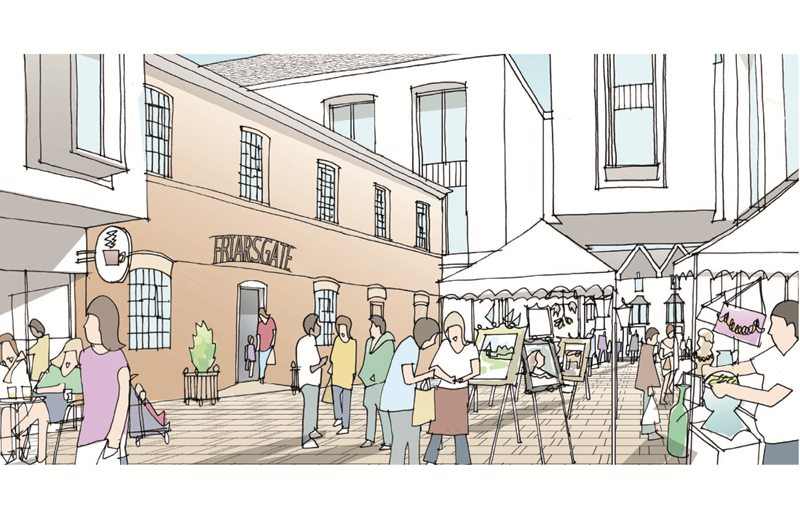 Formal Consultation & Preliminary comments
The formal consultation on the draft Supplementary Planning Document (SPD) (pdf, 68.8mb) started on 11 December 2017 and ran until noon on Monday 5 February 2018. The formal consultation is now closed.
We will compile the responses and share the details and outcomes here.
The Consultation Statement (pdf, 297kb) sets out what consultation and engagement has been undertaken to date and how it has influenced the content of the draft plan.
There was an online survey and form to submit views as well as a number of events where local people were invited to come along and view the draft SPD and talk with officers about the project.
There were a number of events held across the district where residents and visitors came to see the details of the SPD and meet and talk with the officers from the council. The events have all finished now.
Background
Winchester people are passionate about their city and are keen to get involved, have their say and participate in the centre's future.
Engagement and consultation started in March 2017 with an event in the Guildhall, roadshows, a community planning weekend and a report back event in April.
Further surveys and engagement sessions were held with specific groups such as the business community, local schools and the creative economy.
Public meeting and event dates
25 September 2017 - Informal Policy Group meeting, held in public.
Open to the public to attend, hear feedback, understand the next steps.

30 October 2017 - Informal Policy Group meeting, held in public
Completed draft SPD to be presented.

31 October 2017
SPD & consultation Questions available to the public so those who would like to can provide feedback and comments in advance of the formal consultation.
Access the online questions here.

14 November 2017, 4 – 8pm
Drop in Exhibition, Walton Suite, Guildhall Winchester.

27 November 2017
The draft Supplementary Planning Document and consultation goes to Overview & Scrutiny Committee

6 December 2017
Cabinet meeting. Approval to commence Formal Consultation.

11 December 2017, 2 – 9pm
Formal consultation begins with a Launch Exhibition, Wintonian Room, Guildhall Winchester.

11 December 2017
Draft SPD can be viewed at the following local libraries:

12 December 2017 - 8 January 2018
Un-staffed exhibition at The Brooks Shopping Centre

10 January 2018, 11am - 2pm, and 4pm - 7pm
Touring Exhibition at Alresford Community Centre

11 January 2018, 11am - 3pm
Touring Exhibition at The Brooks Shopping Centre

11 January 2018, 3pm - 6pm
Touring Exhibition at Winchester bus station

12 January 2018, 4pm - 7pm
Touring Exhibition at Winchester Train Station

13 January 2018, 9.30am - 5pm
Touring Exhibition at The Brooks Shopping Centre

14 January 2018, 9am - 12 noon
Touring Exhibition at St Maurice's Covert (Winchester Farmers' Market Day)

15 January 2018, 11am - 2pm and 4pm - 7pm
Touring Exhibition at Kings Church, Bishops Waltham

5 February 2018
Formal consultation ends at noon

Spring/ Summer 2018
Final Supplementary Planning Document approved by Cabinet.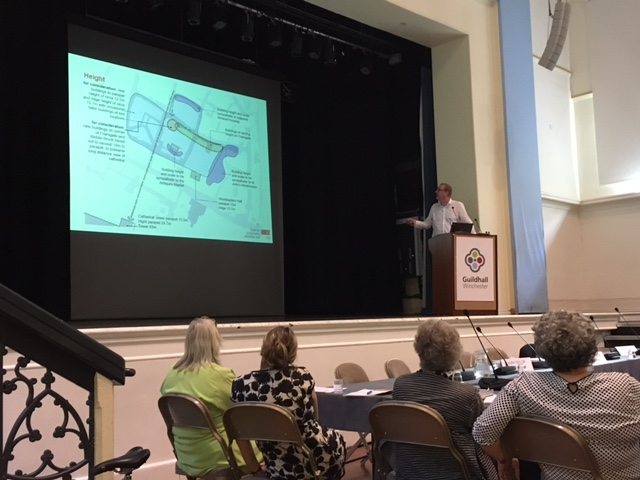 Marcus Adams, Managing Partner, JTP, the master planners for the Central Winchester Regeneration project said: "This is one of the most extensive consultations we have been involved in. We've had significant involvement from a wide range of people and organisations which is a credit to the interest there is in this redevelopment. This is such an important part of the city. We are recommending a new, mixed use pedestrian friendly quarter; uniquely Winchester in the character of streets, spaces and buildings. There's further work to be done to develop an SPD that will be flexible enough to evolve but definitive enough for a blue print".
Contact
If you would like further information about the project then please email your enquiry to CWRegen@winchester.gov.uk